Serving local families & individuals from White River in the north to Lost River in the south
Open Hours*
Monday: 10:00 AM - 12:00 PM
Tuesday: 1:00 PM - 3:00 PM

*Closed on the following holidays: New Years Day, Memorial Day, 4th of July, Labor Day, & Christmas
*Follows school weather closings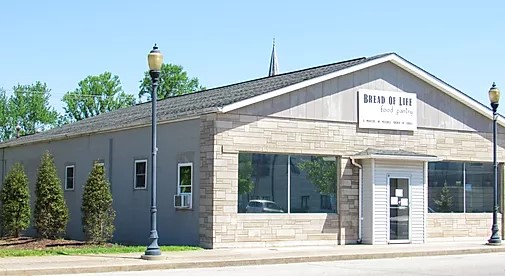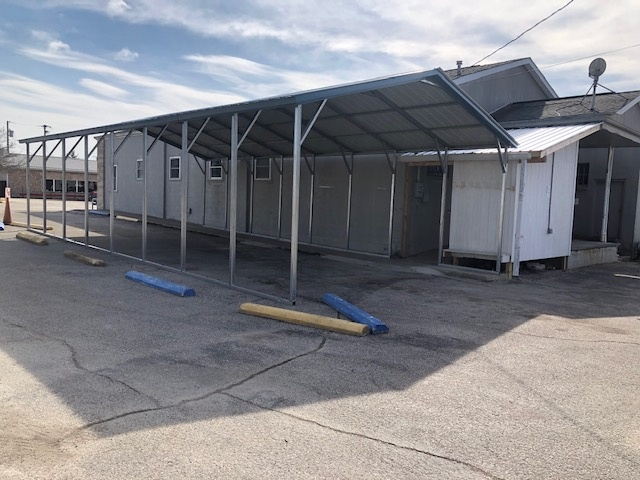 Where To Go
Please follow the arrows on the map below to come through the back of the parking lot off of the alley & 8th St. when you arrive at the pantry. We are providing car-side service, so please drive under the carport heading towards Main St. Stay in your car, and we will come out to check you in and will bring the food out to your car.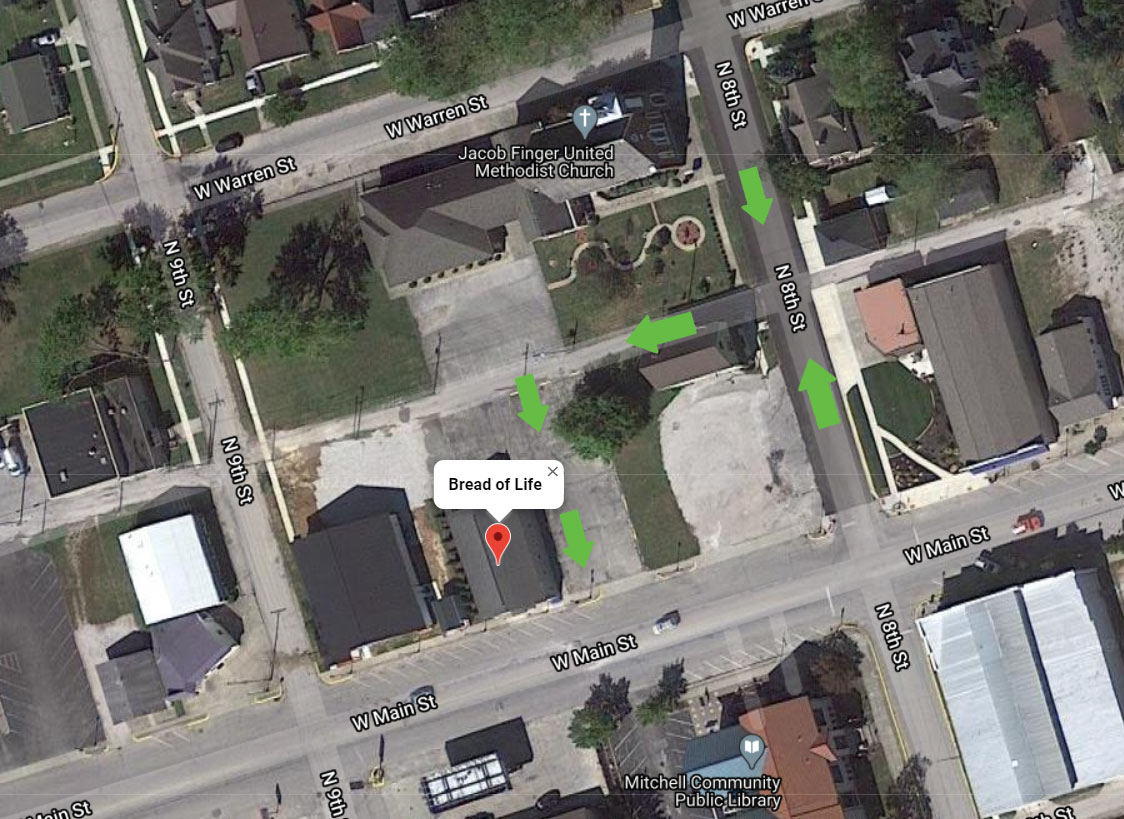 About the Pantry
"The mission of the Mitchell Church of Christ Bread of Life Inc. is to share the love and message of Jesus Christ through the collection and distribution of food and other physical necessities to needy members of our community."
I AM THE
BREAD
OF LIFE
-John 6:35
The food pantry serves people from White River in the north to Lost River in the south. We assist hundreds of people each month with needed food items. Funding for the food pantry comes from multiple sources. Once a month we have a special collection during our worship assembly, and Capstone Ministries supports our food pantry on a monthly basis. We receive some funds from the VFW Post 9107, concerned individuals, and other community organizations & churches.
The food pantry receives food donations on a regular basis as well. These come from our church members and from citizens in the community.
Volunteers are always needed and welcome.